【New Campaign】Don't be nervous! Your First Korean Friend is waiting!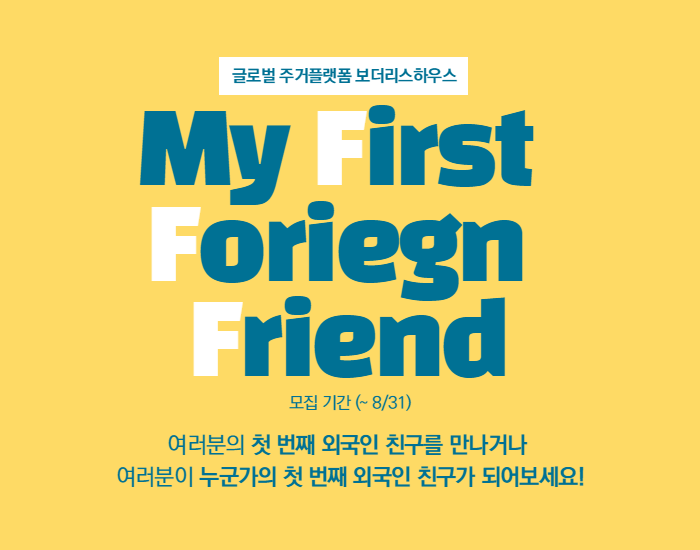 Draw on your future in Korea with your First Foreign Friend :-)
You will have fewer worries and more expectations!

Are you worried about what the Corona situation in Korea is like , what it would be like to live in Korea , and live in the Borderless House?

Thank you for visiting the Borderless House even as the country 's immigration restrictions have been made due to the Covid -19.
Borderless House thought about how we could help those who are looking for Korea even in difficult situations.
"When we go abroad, what will make our minds comfortable?"
The biggest help was a friend.
A friend who can ask questions before go,
A friend who will be greeted for the first time as soon as I arrive in Korea ,
A friend who can hang out in Korea.
Borderless will introduce such a friend for the first time.
Ask your first Korean friend about the Korean situation and draw on your future in Korea.
You will have fewer worries and more expectations!
What is 'My First Foreign Friend'?
It is a program that Borderless House will match you and foreign (Korean) friend to each other in advance before you move in. 
Who are we looking for? 
• New tenants who have decided to move in

ex) New moved Foreign + Korean current tenant
      New moved Korean + Foreign current tenant


---
A resident living in Borderless House can match a new Korean resident , so please apply comfortably!

You either meet your first foreign friend and be someone 's first friend ! 
What is the difference between the existing language exchange program? 
The language exchange program is that focuses on matching Language Exchange partners to share Language needs.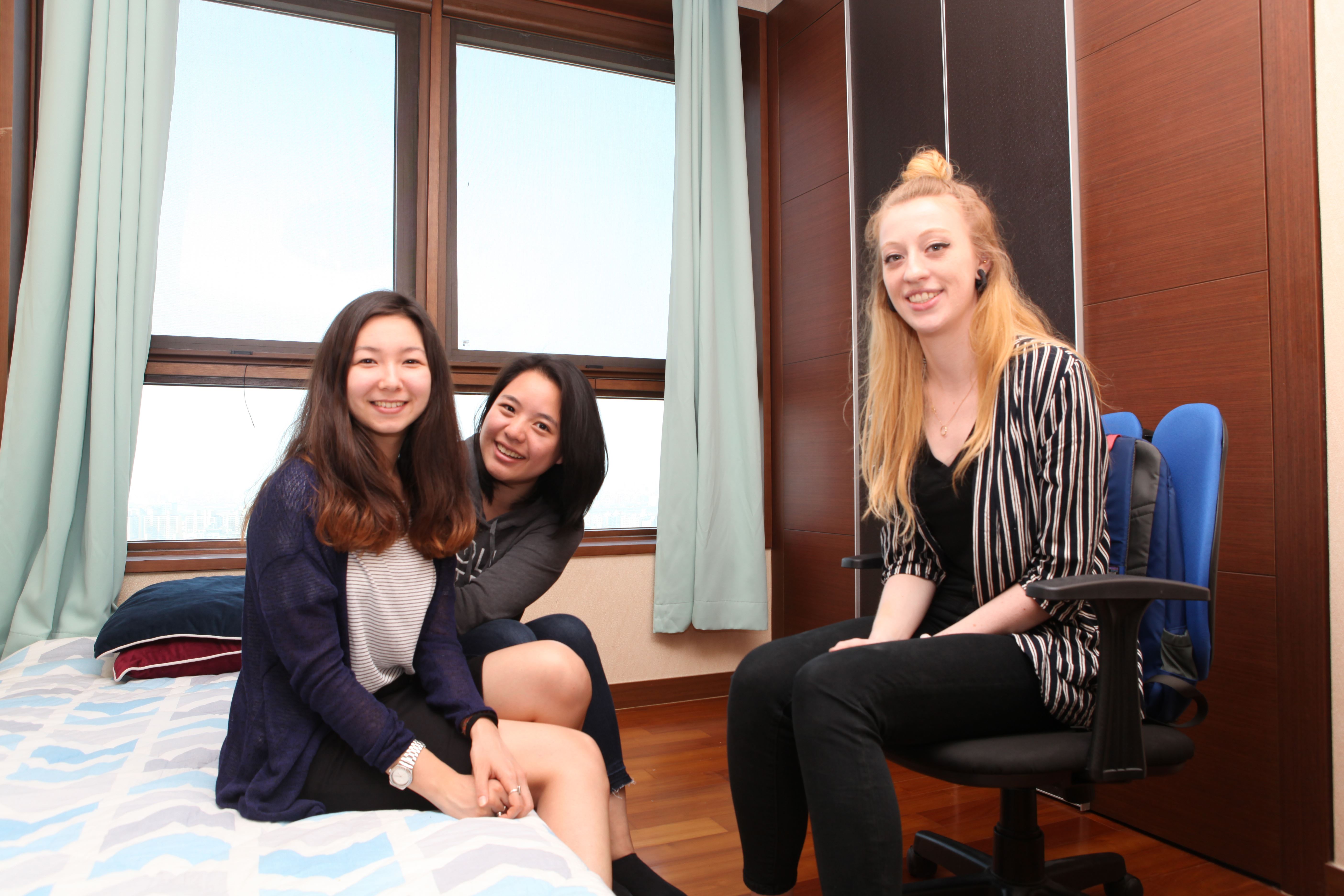 My First Friend program 's purpose is to improve the quality of language and cultural exchange experiences.

It is an active matching program that attempts to overcome the situation where it is difficult to guarantee the quality of the global community due to the current Corona situation.


Benefits for My First Friend participants

1.
"I 'm not afraid to go to Korea!"

Ask your friend! 

- What's the status of Corona in Korea?
- Where do I see the information about the area I will move in ?
- Where do I buy masks in Korea?


2.
"I 'm not lonely while I 'm in quarantine in Korea"

you can play online with your first friend!
If you meet later, plan where you will go and what you: -) 



3.
Borderless House supports your relationship!
Build a lot of memories with your first!

• If you send us a certified shot, the Borderless House will buy the coffee!
• If you two are leading a house meeting with other housemates, Borderless House will buy pizza!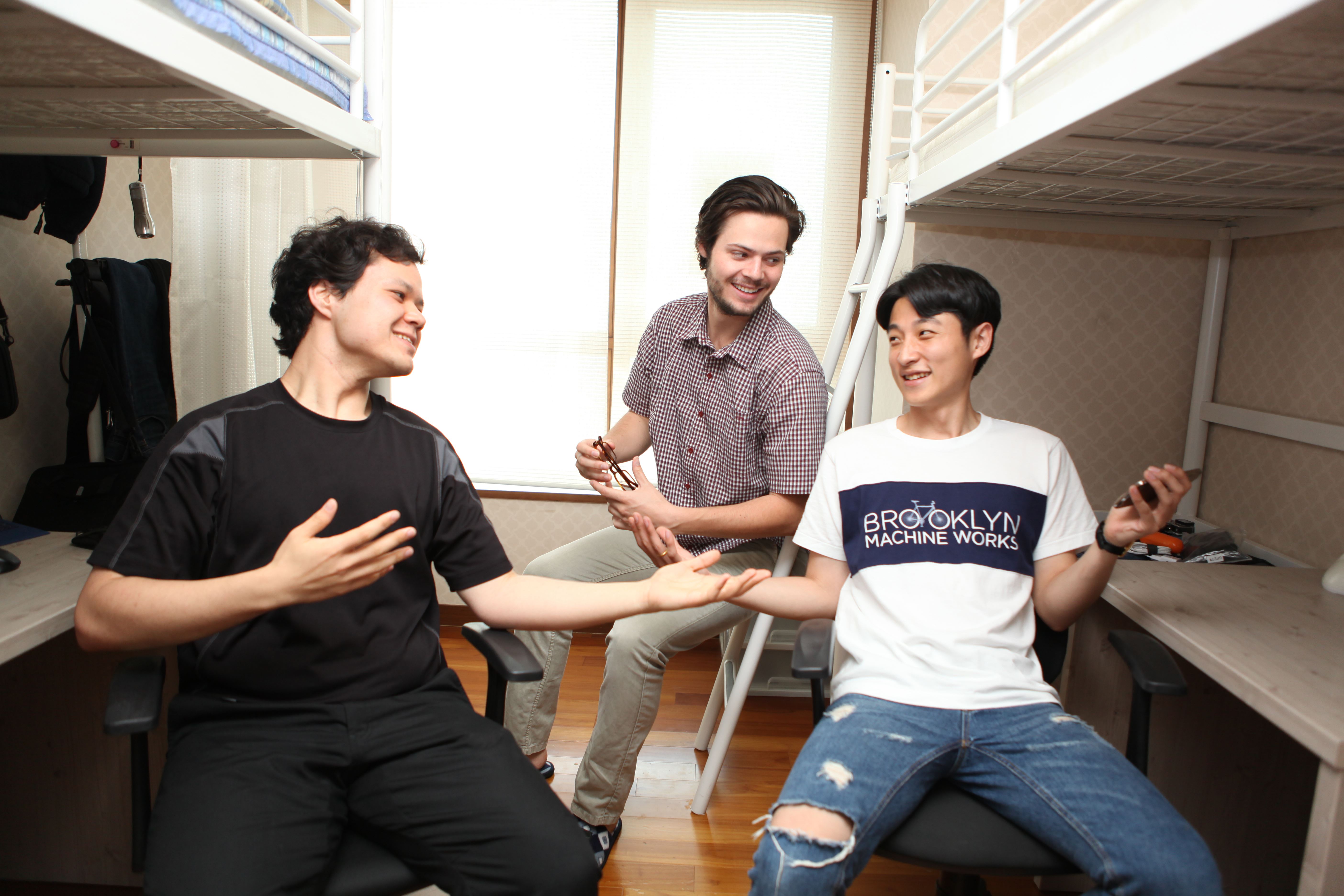 How do you participate? 
Decide to move in> Ask Borderless staff > Matching with tenants
(It may take time to match, depending on the number of applicants. Even if you move in after applying, the matching will proceed normally)


• Apply ㅣ tenant @ borderless-house. com
• Visit the Online Borderless Hosue ㅣ https://www.borderless-house.kr/kr/all/

Then, Borderless would like your attention to be very much appreciated :-)